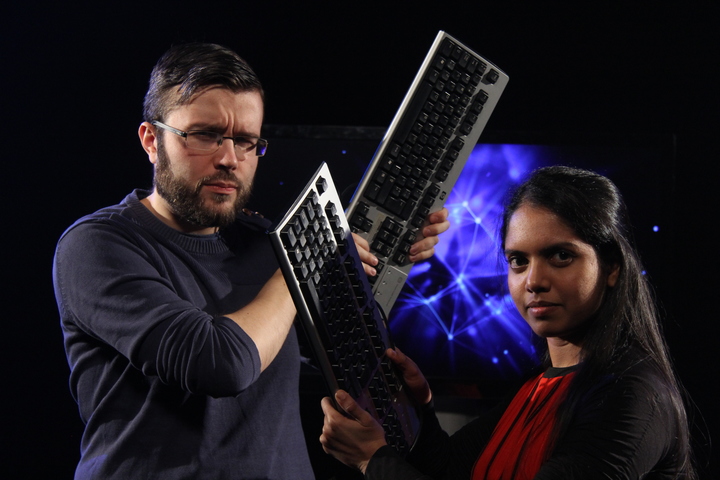 Daryl and Paba were featured in Yle TV 1's Prisma Studio TV show on April 6th.
The idea was to test the lab's recent finding that touch-typing does not guarantee better typing performance, by organizing a typing contest between a touch-typist (Paba) and a non touch-typist (Daryl). No spoilers, the video can be found here.
Now that's a teaser pic.