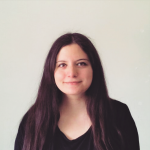 Ece Kamer Takmaz was born in Ankara, Turkey. She received her BSc degree in Computer Engineering from Bilkent University in 2012 and her MSc degree in Cognitive Science from the Middle East Technical University in 2015. Ece has worked as a teaching and research assistant at the Department of Cognitive Science, Middle East Technical University for 3.5 years, where she is also pursuing her PhD. She was an Early Stage Research Fellow in the Marie Curie project IRIS: Towards Natural Interaction and Communication. Her interests revolve around Human-Computer Interaction, Machine Learning, Artificial Intelligence and Computational Models of Mind. From the perspective of Cognitive Science, her interests include the role of perception, action, attention and vision in planning, problem-solving and learning.
---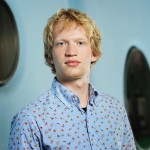 Thomas Langerak is pursuing a double Master's  Degree in Human-Computer Interaction & Design at Aalto University and University of Twente. He has studied Industrial Design at Eindhoven University of Technology and has been on exchange to Carnegie Mellon University. He is doing his summer internship under supervision of Antti Oulasvirta and will be working on computational aesthetics. More precisely he's implementing metrics for evidence-based UI design.
---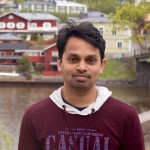 Manoj Kristhombu is studying for a Master's Degree in Computational Big Data Analytics at University of Tampere. He has a bachelor's degree in engineering  from University of Moratuwa, Sri Lanka. Before joining UTA he worked at an open-source software company (WSO2) on developing enterprise middleware for more than 3 years.
At Aalto he's working with Niraj Dayama on a project on optimizing visual layouts. His interested areas are distributed systems, machine learning and data analytics. During leisure time he likes to watch movies and play video games.
---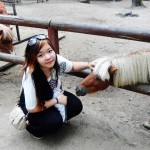 Viet Ba Mai is Polish-Vietnamese Computer Science student, a recent graduate from the Warsaw University of Technology in Poland. She specializes in Business Intelligence Systems Development and her master's thesis covered issues related to predictive modelling in BI software. Before that she had studied violin and piano playing for over 12 years. She loves nature and likes to go on short trips to discover new places, but also has two dogs and few "adopted" endangered animals. In the upcoming fall she will begin Master's studies in Computer Science – Interactive Technologies track, at Aalto University. At the User Interfaces lab she joins Jussi Jokinen's project on a model of user emotion.
---
Jiayao Yu is a master's student in Human-Computer Interaction & Design of EIT Digital joint programme from China. She has background in electronic engineering and media (journalism and film) during her bachelor's studies. Jiayao prepares course materials for Engineering for Humans together with Antti Oulasvirta.
Her future goals include getting a dog, being a good cook, and making interesting and simple things.
---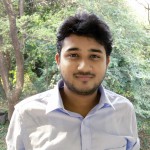 Kushhall was born and raised in Varanasi, India. Currently, he is a senior undergraduate student pursuing (Bachelor's + Master's) at Electrical Engineering Department, IIT Bombay with specialization in Communications and Signal Processing. He's broadly interested in the application of Deep learning, Machine Learning, Image processing, Computer Vision. Previous experiences include, for example, an internship at Microsoft Research.
At Aalto University, Kushhall is working on a project to extract and classify UI elements from webpages. In his free time, he likes to listen to old Hindi songs.