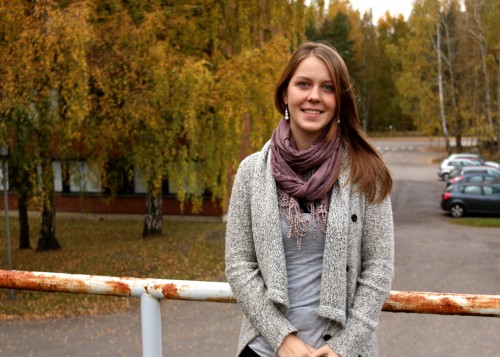 ABOUT
I am a PhD student in the field of Human-Computer Interaction, focusing on computational interaction design. My goal is to build tools and systems for designers to support their work. My work ranges from understanding the impact of inspiration and human perception on design, to computationally generate design alternatives.
EDUCATION
PhD student in HCI
Aalto University, Finland

Master of Business Information Systems
TU Darmstadt, Germany

Master of Computer Science (Study abroad)
KTH Stockholm, Sweden

Bachelor of Business Information Systems
Otto-von-Guericke University Magdeburg, Germany
Bachelor of Business Administration (Study abroad)
Fairleigh Dickinson University Vancouver, Canada

---
PUBLICATION
Computational Layout Perception using Gestalt Laws
J. Koch, A. Oulasvirta
Extended Abstract, CHI 2016

We present preliminary results on computational perception of interactive layouts. Our goal is to algorithmically estimate how users perceive a layout. Potential applications range from automated usability evaluation to computer-generated and adaptive interfaces. Layout perception is challenging, however, because of diverse features, combinatorial complexity, and absence of approaches. We have explored Gestalt laws as parsing heuristics. Our approach finds a parametrization that optimally resolves conflicts among competing interpretations of a layout. The output is a hierarchical grouping of main elements. The results are promising: an implementation of just four Gestalt laws enables hierarchical grouping that presents promising results in 90% of our (realistic) test cases.

Keywords: Interaction Design



---
Learning Layout Design: Challenges and Opportunities
J. Koch, D. Weir, A. Oulasvirta
Extended Abstract, CHI 2016

This position paper discusses the use of machine learning methods in layout design. Interactive layouts are pervasive and a central part of e.g. GUIs, Web interfaces, menus and forms. They have been hard to design algorithmically, because search spaces are large and multiple factors contributing to design choices. We argue that in order to touch base with real design practices, machine learning approaches should take into account the requirements posed by user-centered design. We have identified four touch points to user-centered design. For each touch point we discuss both opportunities and challenges and show results from our on-going work.

Keywords: Interaction Design, Machine Learning



---
Imagining the future of stress therapy through a design exploration
J. Koch, P. Sanches
Extended Abstract, CHI 2015

In this paper, we present a design exploration of the domain of stress therapy, involving stress researchers and professional therapists. We address the problem of using bio-data, collected during the course of everyday live, in stress therapy. The challenge is centered on how to visualize data in a way that can be useful for therapists and patients. We present our results and reflect on our design exploration, arguing that research through design can provide useful insights in domains that are hard to access using other methods of inquiry, as well as support imagination of future scenarios.

Keywords: Interaction Design, Digital Health



Task centered design and prototype of an appointmant assistant system
V. Janarthanan, J. Koch
IASTED 2014

Many medical clinics these days have to handle more and more patients with fewer staff. Unfortunately, this development increases waiting time as well as more pressure on the staff. In this paper, we provide 3 different prototypes of a novel appointment assistant system, which makes it easier for the staff to handle more patients and undertake tasks through automation are discussed. The new system would support primarily the nurses to help them organize their work efficiently and more clearly structured than before to save their time and alleviate their pressure. It will also lead to more satisfied patients, because the whole procedure would be less time consuming and they would get a faster response for an appointment than before.

Keywords: Interaction Design, Digital Health
---
WORK
Teaching Assistant – User Research
Aalto University
Preparing and teaching parts of the User Research Course at Aalto University
SEPTEMBER 2016 – AUGUST 2016
Risk Analyst
iZettle AB Stockholm, Sweden

Analyzing behavior patterns of merchants based on credit card transactions and background analysis, ensure legal compliance and handling financial requests.
SEPTEMBER 2014 – AUGUST 2015
Research Assistant
Biosync Technology AB, Mobile Life VINN Excellence Centre Stockholm, Sweden

Defining value propositions for a start up, competi- tor analysis, setting up research project for using bio-data in stress therapy, conducted design pro- cess from gathering requirements to developing a prototype/mockup of a stress management system.
FEBRUARY 2014 – JUNE 2014
Content Manager and Technical Administrator
TU Darmstadt

Technical Support and Administration of mail server for the department of civil and company law
Teaching Assistant – Civil and Company Law
TU Darmstadt

Preparing and teaching a seminar called "Problem-oriented learning in civil and company law"
OCTOBER 2012 – APRIL 2013
Data Analytics & Data Quality – Intern
b.telligent GmbH & Co. KG, Munich

Technical support in SAS Preparing and teaching SPSS in-house trainings Member of a coopaerative research project with the TU Munich
MARCH 2011 – SEPTEMBER 2011
Student assistant – Web Analytics
Otto-von-Guericke University Magdeburg

Integrating a tracking pixel in the OvGU Website Preparing a seminar in Web Analytics
OCTOBER 2009 – APRIL 2010
Student assistant – Robotics
RoboCup Federation

Event management
---
CONTACT
Email

janin.koch@aalto.fi